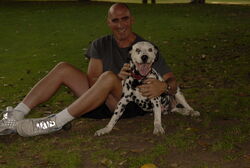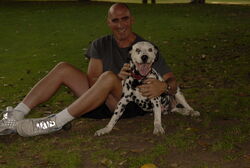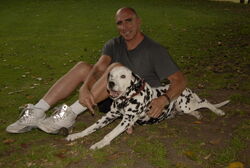 Joseph Michael Roth born December 14, 1966 is a former actor and stuntman. He had two appearences in third season episodes of Star Trek the Next Generation. Born in San Francisco California, Roth portrayed supporting roles in the drama Beau Pere 1981 and Coup de Foudre 1983, the thriller a Mort a Libre, 1984 and the drama Rendez vous 1985. The action thriller Ministry of Vengeance 1989 the television drama Terrorist on Trial the United States vs Salim Ajami, 1988 and action film Die Hard 2, 1990
Television performances include the series Crime Story 1987, a Different World 1990, China Beach 89-90 and Night Court 1990.
Roth worked as a stuntman in the 80's and early 90's and performed stunts in the science fiction thriller The Running Man, 1987, Remo Williams, 1988, Alien Nation 1989, Dick Tracy 1990, and in the television shows BL Stryker, Quantum Leap, and Baywatch.
He was a stunt double for Nicolas Cage in David Lynch's Wild at Heart 1990.
Roth worked as a sculptor on the Mummy 1999 and Star Wars the Phantom Menace, 1999 and Attack of the Clones, 2002.
As a producer he produced Hatchi-Ko 1987, Forbidden Warrior 2004, Eye of the Dolphin 2006, From Mexico with Love 2008, Beneath The Blue, 2009 and the documentary Muscle Beach then and Now 2009.